Today is my beautiful sister
's 24th birthday!!
I am so excited to be able to make this post for her because she is so deserving of a celebration.
She is my partner in crime.
One of my very best friends.
Someone who always knows how to make me laugh.
Someone who knows me inside and out and still loves me (and that's saying something!).
My favorite person to be silly with but someone I know I can cry with.
We weren't always close. In fact, I think it's safe to say we spent a good amount of our lives torturing each other and driving each other crazy! But that's what sisters are for, right?
It took her going through one of the most difficult things she's ever faced to bring us together. And we've never looked back.
Mandy is one of the most incredible people that I know. She's one of those people that just glows. People are drawn to her for that reason. She has a joy in her that bubbles up and pours out to those who are lucky enough to be surrounded by her.
She is as stubborn as they come! She's a Johnson after all. :) But she's not afraid to fight for what she wants and to stand up for what she believes in, and that's one of my favorite things about her.
My greatest wish for Mandy this birthday is that she know how loved and cherished she is. She has had to face some really tough things lately, things that I can't imagine going through. I'm so proud of her for staying strong and for doing what she knew she had too.
Mandy, I hope you know that you have 100% the love and support of your family and many friends behind you. We love you so more and you are so special to us. More then that, you are also so very loved by God. No matter what has happened, what has been done to you or the choices you've made, His love for you never wavers. You will always be precious to Him.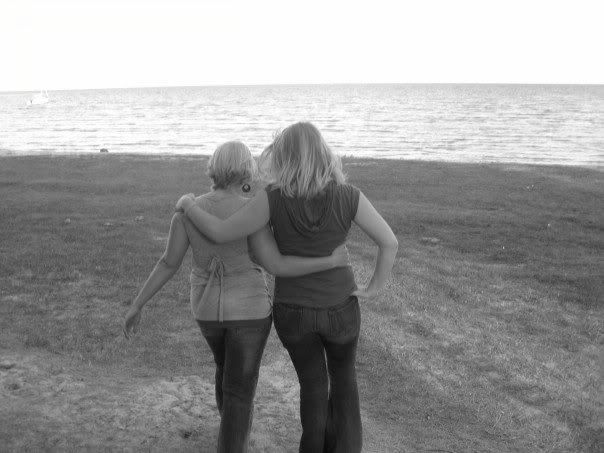 We love you soo much and we're so glad we got to spend the weekend with you.
Thank you for always being there for me and being the best sister I could ask for. You have taught me so much over the years and I'm so incredibly grateful for you.
No matter what, I will always be there for you. One thing I've learned through our ups and downs is that you can't break the bond of family. No matter what life brings us, we'll always be sisters.