Today is one of the days that you dream about when you're growing up. A day when you wake up, roll over to open your blinds and the first thing you see is this:
And then you run out into the living room because you can hardly believe your eyes and your met with this view: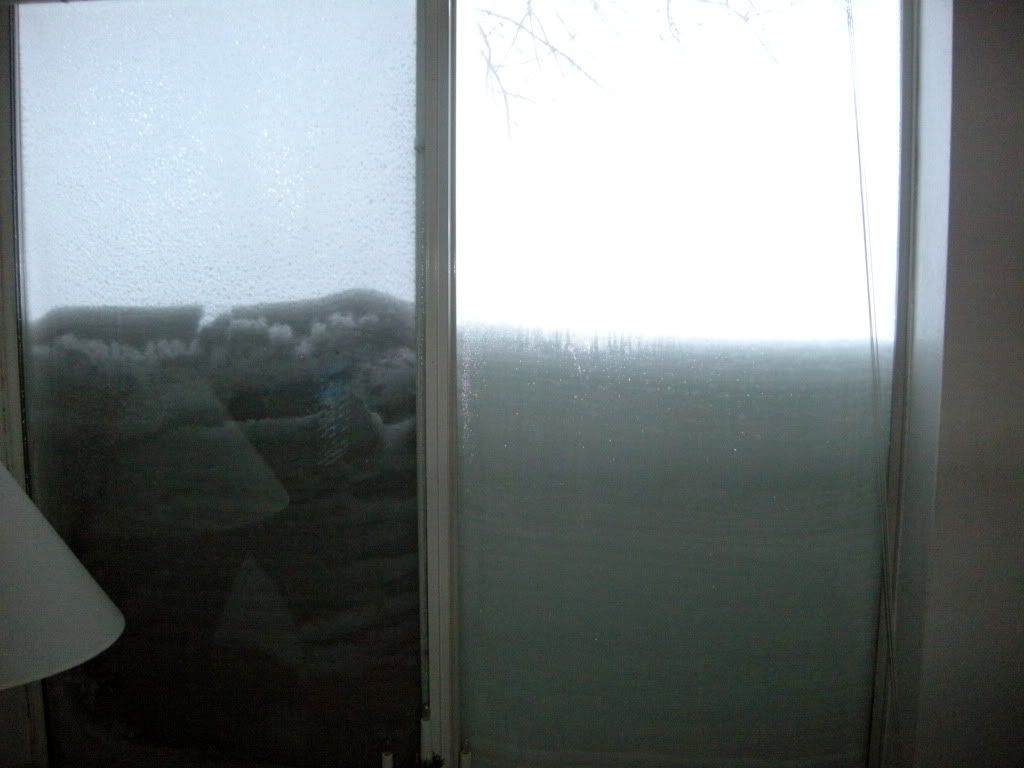 And for the icing on the cake, we opened our front door and this was all that we could see:
Keep in mind that this is at eye level, not ground level. As in almost 6 foot tall drifts. Yup.
It's official: we are snowed in!!!
The only negative thing about being snowed in now versus when you're say, 10 years old is a little thing called a job. Thankfully though, it seems like everything around here is closed down so neither of us had to go into work. Which is probably a good thing since it was a few hours before we could get out our front door.
So I've spent my day with this handsome man shoveling!
Ok so maybe he did most of the shoveling.
But spending the day together is definitely the best part of this snow day.
We're staying in our pj's, eating blueberry pancakes, watching movies and playing phase ten.
It has been a fabulous day.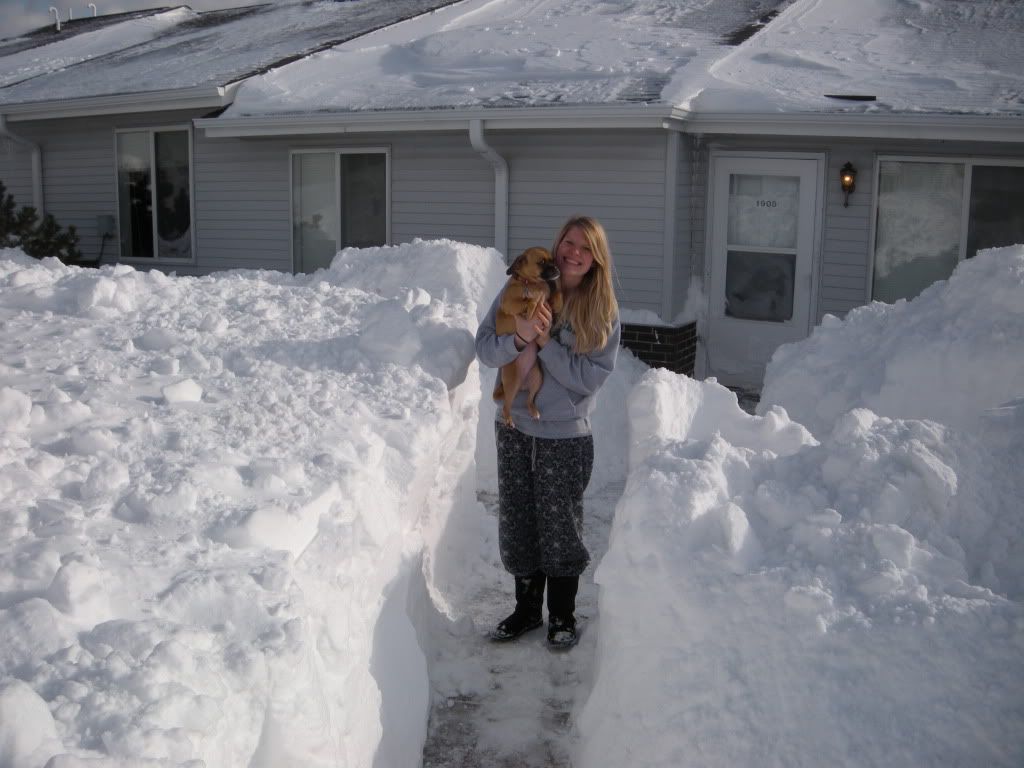 Wishing everyone a safe, fun and warm snow day! Enjoy it! These things never happen in Wisconsin.